Production Zone
6 Factory Buildings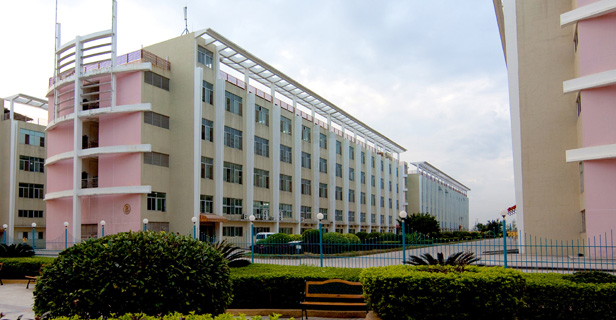 General Production Flow
Clean Room Facilities
Our factory is equipped with dust-free clean rooms, held up to the industry standard of class 100,000 in compliance with GMP standards. Aside from being excellent for precision manufacturing, these stringent standards also give us production capability for candy toys and products that are packaged with food items, fulfilling the food-grade safety requirement.
Personnel who work in the clean rooms have to pass through specialized air shower facilities to decontaminate. Manual anti-static units equipped with HEPA filters keep the area free of dust and detritus.
Low-temperature curing ovens finish the products. These facilities are also equipped with airing and venting chambers, with active carbon zones that help remove residual odors from the painting process.
Finally, the products are sanitized in a UV tunnel and checked with a metal detector before passing through automatic overwrapping machines and mechanical pass boxes.
Living Zone
500 square rooms totaling over 300,000 square feet are set aside as living space for factory staff. The dormitory is capable of housing four thousand workers. Each room is equipped with a toilet, hot and cold water, a balcony and private lockers. Rooms are designed specifically for good ventilation. Drinking water is supplied to these rooms directly from a water purification plant.
Over 50,000 square feet are set aside as living quarters for upper management and higher-level staff. That space is further divided into 120 executive rooms, with 80 single rooms and 40 two-bedroom suites for families. Like the workers' dorms, they are also equipped with toilets, hot and cold running water, and balconies.
Our newly renovated and accredited canteen facility, certified to health and safety regulations, gives employees a variety of choice in their diets. Divided into areas for workers, supervisors, and even a VIP room and serviced by a modern stainless steel kitchen, workers are served delicious meals here at regular times.
It is important to strike a good balance between work and play, because well rested and happy employees help improve productivity. To facilitate this, our industrial estate is well-equipped with leisure facilities, from a garden to locations for sports. Basketball courts, snooker tables, table tennis and badminton courts are all provided for workers' entertainment, alongside an employee library and karaoke facilities.
Logistic Zone
Occupying over 43,000 feet, this is where products are stored and carted off loading docks to be transported around the world. This section manages and controls transportation, supplies, storage of raw materials and finished goods. 24 loading bays for trucks keep products and materials going in and out of the industrial estate at an efficient rate. Our logistic zone and storage facility also adheres to the high standards we expect in all other zones of operation, and keeps to international safety regulations for loading and storage of goods.
Administrative Zone
Property Management Team
Responsible for security, maintenance and supervision, this section manages personnel and staff within the industrial zone. The production flow is watched with security cameras from a central hub to ensure manufacturing methods and trade secrets are closely guarded.
Social Compliance Team
General orders - Administration, sales, accounting department, management.