Revised Engineering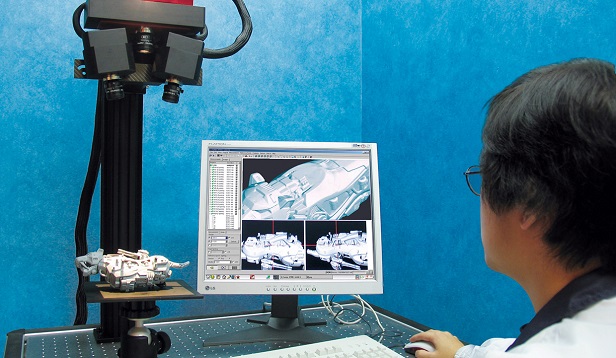 We offer 3D scanning and imaging services for production. A physical sample is scanned to create a digital file for output and easy modification. We utilize advanced 3D scanners for high accuracy and improved measurement, gathering complete data on complex components with deep pockets or fine edges.
Rapid Prototyping
Our prototyping process is extensive when it comes to making a mass-production mold. First, experts at our factory base sculpt highly detailed 1:1 scale models from clay by hand. We also utilize digital sculpting, working from existing 3D models or making our own. Digital sculpting has many advantages, from scale accuracy to efficiency. Best of all, the data is preserved for later use if the client wishes to revisit the project at a later date.

Then we make polyurethane (PU) samples from a silicon mold, checking the details and quality, as well as testing for colors and outlook. The client or licensor approves these samples and offers comments before we move onto mass production.

Thanks to our 3D modeling capability, we often use 3D printing technologies for rapid prototyping. We are equipped with SLS and SLA machines, working with thermoplastics and resin to turn out rapid prototypes accurately, quickly, and with fine resolution.